Support for Heavy Industry
The center of our practice is supporting heavy industry.  Whether it's designing a component, doing a 3rd Party Independent Audit, or providing full system packages with calculations and drawings, Kemper Engineering Services provides the services to support our clients world-wide.  We go where ever we are needed.
Often code-specific software packages can meet our clients' needs.   Most projects do not need "ground-up" engineering work.   Other projects require more resources. Using the right tool for the job is part of providing the solution.   Having those tools and skills means we can solve problems where others are stopped.
Regionally, nationally, or internationally, KES provides troubleshooting, design, design review, modification development, simulations, marketing support, environmental review, and full turnkey solutions for heavy industry.  Our expertise includes:
Power trains and gear boxes

Material handling systems

Lifting equipment, from crane arms to crane systems to hooks & buckets

Metal forming equipment

Pressure vessels and tanks

Piping, valves, supports, and fittings (to include pipe stress)

Heat Exchangers

Condensers

Compressors

Engines and motors

Pumps (centrifugal, rotary, injection, positive displacement)

Walkways, manlifts, elevators

Weldment and fasteners

Trusses, platforms, stairways,  ladders, and equipment mounts

Billboards, warning gates, silos, and other structures subject to wind, ice & seismic loads

Reinforced concrete, steel, aluminum, and timber structures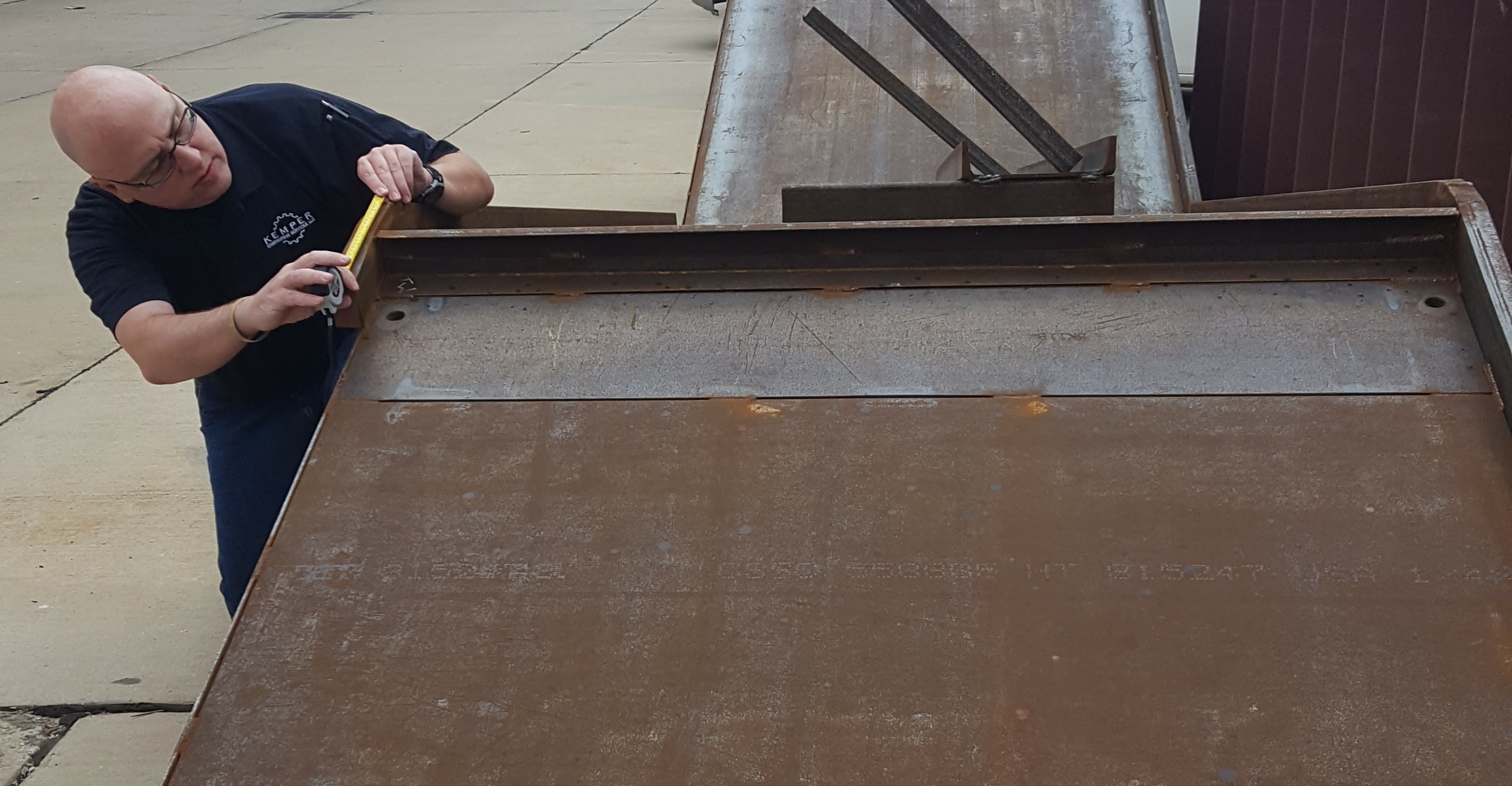 Key Clients
2M-TEK (Scott, LA)

A+ Corporation (Gonzalez, LA)

Acergy (Aberdeen, Scotland)

Adesta Group (Oklahoma City, OK)

Anvil Attachments (Slaughter, LA)

Apex CNC (Morgan City, LA)

Aqua Air Industries (Harvey, LA)

B&B Roadway (Russelville, AL)

BESCO (Loreauxville, LA)

Blanson Acrylic Engineering (Brighton, England)

CALDIVE International, Inc. (New Iberia, LA)

Containment Technologies (St. Gabriel, LA)

Digital Engineering, Inc. (New Orleans, LA)

Fluid Cooling Systems (Rochester Hills, MI)

G4 Synergetics (Alachua, FL)

Global Industries (New Orleans, LA)

GS Entec (Ulsan, Korea)

Hunter Hawk Inc. Custom Fabrication (Concord, CA)

J.F. Secco Industries (Rosario, Argentina)

Kemper Valves (Chicago, IL)

Kidder, Inc (Morgan City, LA)

L.A. Fabrication LLC  (Kenner, LA)

Lamons (Houston, TX)

Lapeyre Stairs (Harahan, LA)

Logical Decisions, Inc. (Baton Rouge, LA)

Metal Works Corporation (Baton Rouge, LA)

Mezzo Technologies (Baton Rouge, LA)

Precision Industries, Inc. (Baton Rouge, LA)

RJT Industrial Services (Baton Rouge, LA)

S&J Technology (Shreveport, LA)

SBS Corporation (Auburn Hills, MI)

Screening Systems International (Slaughter, LA)

Sidewinder Pumps (Lafayette, LA)

Solvay USA, Inc.  (Princeton, NJ)

Stanley Consultants (Muscatine, IA)

Thompson Brothers Construction (Broussard, LA)

Thompson Pipe Group (Zachary, LA)

TOTAL Petrochemicals (Carville, LA)

Trinity Marine Products (Brusly, LA)

URS (Shreveport, LA)

US Army Corps of Engineers (New Orleans, LA)